Serving Goderich and Surrounding Area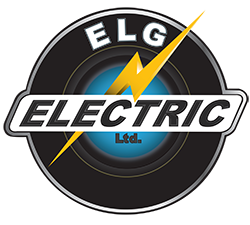 SERVICES
New Home/Construction Wiring
Cost: Varies With Specifics
We offer services for wiring both basic (to code) wiring of your renovation/new home, or custom wiring for more convenience. Renovating a bathroom or kitchen or wiring a brand new home? Call us today
Service Calls
Cost: Varies
You call. We serve.
Hot Tub Wiring
Cost: $400-$1000
Purchased a new hot tub? Give us a call. There are lots of code and safety requirements involved in wiring. We stay up to date on them and make the installation easy for you. Call for information.
Knob & Tube Removal
Cost: $500-$5000
Many older homes have ungrounded circuits throughout the home. We offer services to come in and remove the old wiring and replace it with grounded conductors. Call for more information.
Hydro Service Upgrades
Cost: $1000-2500
Changing your existing hydro service, be it 60 amp or 100 amp, fuses or breakers, to a new/larger service. Reasons for this change are often: renovations, additional building or equipment.
Thermal Imaging
Cost: Varies
Most of what we do is fairly straightforward. However the thermal imaging aspect might raise a few brows. So, what we use this for is actually quite simple and effective. This type of imaging can help us to pick up on premature breakdown of electrical equipment (eg. motors, breakers, wires etc.) Electricity causes heat; excess heat in some circumstances however, can cause failure and often worse problems. Doing a thorough inspection with our thermal camera can be the difference between replacing a breaker or a motor. If you are unsure how this can help, don't be afraid to call and ask.
Also, these cameras can be a very helpful tool when looking to purchase a home or even renovate a room. With images that we take, we can detect just how well a wall is insulated, or hot/cold spots around a window. In some applications even a good image of a roof can determine if/where you are losing insulation value in your attic. Now, it's no miracle tool, every application is different.
Data and Communications (phone/tv/cable/internet/satalite)
Cost: Varies
Basically what this portion of our job entails is; during your renovation we offer you the chance to run Ethernet and cabling wires in order to have the ability to supply your electronics, phones and televisions with the proper hardlines, to make sure you have the best signal and meet the full capability of your devices. This service is also available to you if you are not renovating. We can come out and repair or install the lines on an everyday basis as well. Depending on your situation it may not take much to run these in your already finished home.
Costs are estimates only. Call for a quote.
CONTACT INFO
ELG ELECTRIC Ltd.
Lance Giesbrecht, Owner/Operator
375 Huron Rd
Goderich, ON
519-955-5251
elgelectric.goderich@gmail.com